At Midwest Model United Nations, we believe that there is much to be learned from those who have chosen to serve in the public domain, international affairs, and related fields. We are fortunate to host guests at our conference each year to share their experiences with us. Some recent keynote speakers include: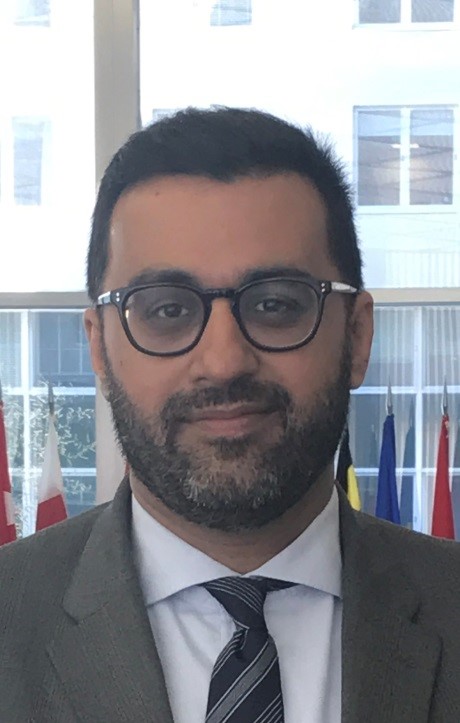 Irfan Saeed manages offices that lead strategy and policy formulation for international terrorism prevention efforts as well as international detention issues. Mr. Saeed also serves as the Director of the Office of Countering Violent Extremism (CVE). Previously, Mr. Saeed served as the Director of the Community Engagement Office in the U.S. Embassy in Islamabad, Pakistan. Prior to joining the US Department of State, Mr. Saeed was a Senior Policy Advisor at the US Department of Homeland Security, Office for Civil Rights and Civil Liberties, where he developed and coordinated activities relating to countering violent extremism. Prior to joining Homeland Security, Mr. Saeed worked as a criminal prosecutor, at the state and federal levels. Mr. Saeed worked as an Assistant United States Attorney, US Department of Justice, in the Eastern District of Louisiana, as well as an Assistant District Attorney, in New Orleans, Louisiana. He served as the Resident Legal Advisor at US Embassies in Uzbekistan and Kyrgyzstan.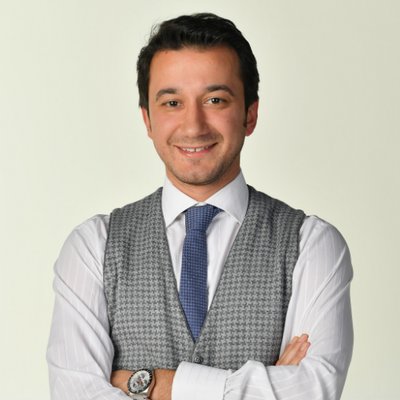 Akin Aytekin is a financial journalist currently based in Istanbul. While ethnically Kurdish, Akin was born on Turkey's Mediterranean city of Mersin, near Cyprus. After receiving his high school degree from Red Cross Nordic United World College in Norway, Akin pursued an undergraduate degree in economics and political science at Westminster College, Missouri. Since his return to Turkey in 2010, Akin worked for the Wall Street Journal, Thomson Reuters, and Bloomberg HT with a focus on behavioral economics..
Carlos Suarez serves as President of the United Nations Association of Saint Louis and has been an active member since 2010. He has lead the organization's efforts to effectively advocate for the UN, build awareness and understanding of the Sustainable Development Goals (SDGs) and expand the impact and visibility of the organization in the region. Professionally, Carlos is the Events Director of PluggedIn, connecting startups and talent in a direct and deliberate way. Prior to his work in the startup scene, Carlos served as External Relations Manager at JCI (Junior Chamber International) where he developed and managed strategic partnerships with various global organizations. He worked closely with the United Nations Secretariat and several UN agencies such as the U.S. Fund for UNICEF, UN SDG Action Campaign, Global Compact, as well as other international organizations like the International Chamber of Commerce and AIESEC.
Congresswoman Ann Wagner represents the 2nd District of Missouri and was first elected to Congress in 2012. Representative Wagner currently serves as the Vice Ranking Member on the House Financial Services Committee and the House Foreign Affairs Committee. Prior to her time in Congress, Ms. Wagner was nominated by President George W. Bush as the 19th U.S. Ambassador to Luxembourg and served 4 years under Secretary of State Condoleezza Rice. Ann and her husband Ray have three children and reside in Ballwin. Last year, Ann and Ray became first-time grandparents with the birth of Isabella Marie.
Wes Rogerson, Officer for Global Health Advocacy at the United Nations Foundation (UNF), is responsible for grassroots and direct advocacy efforts supporting malaria prevention and immunization access. Working in tandem with UNF's Shot@Life and Nothing But Nets campaigns, Wes recruits, trains, and mobilizes grassroots champions across the nation – empowering them to advocate for bipartisan support on these issues. Prior to this, Wes worked as a Senior Associate for the United Nations Association of the United States of America (UNA-USA). Alongside UNA-USA's network of 180+ Chapters and 20,000 members, Wes encouraged Americans to champion the vital work of the United Nations and support a stronger U.S.-UN relationship. Wes is a graduate of the University of Miami, where he received his degree in Political Science and International Relations with a concentration in European Union Studies.
Ms. Sharon Riggle, Chief of Office, OSRSG Children and Armed Conflict. Ms. Riggle, a national of the United States, is currently the Chief of Office for the SRSG CAAC. She is Senior Policy Advisor to the SRSG and is in charge of programmatic and administrative oversight for the office. She has a wide range of regional expertise from Africa, Europe and Asia-Pacific. Prior to the CAAC office, she was Director of the UN Regional Centre for Peace and Disarmament in Asia and the Pacific, based in Nepal and covering 43 countries and assisting them to reach their disarmament goals. Ms. Riggle recently has served as a senior officer at both the UN World Food Programme, and the United Nations peacekeeping mission in Sudan—where she was also on the Darfur Mediation Team. Previously, she served several years as the Director of the Centre for European Security and Disarmament in Brussels, as well as the Head of the Strategic Development Unit for the OSCE Mission to Serbia and Montenegro working on police reform. She recently served as an Adjunct Professor at Hunter College in New York teaching Child Rights.
M.J. Altman, Editorial Director, World Food Program USA. As Editorial Director, M.J. Altman oversees the organization's multimedia projects, op-eds and communications outreach. Prior to joining World Food Program USA, M.J. worked as a writer-reporter for TIME magazine in New York, where she covered social justice, politics and the environment, among other issues. She has also worked at the Smithsonian Institution, where she researched, wrote and pitched stories about indigenous history and culture as a public affairs producer. In addition to TIME and the Smithsonian, her work has been featured on MSNBC, CNN, The Huffington Post, the Associated Press and National Geographic.
Roey Gilad, Consul General of Israel to the Midwest. From his base in Chicago, Consul General Gilad is responsible for 11 states. He is the highest ranking Israeli official in the Midwest.During his 26 year tenure with Israel's Ministry of Foreign Affairs, Mr. Gilad has served in various positions outside of Israel including: Second Secretary in Kenya, Media Counsellor in The Hashemite Kingdom of Jordan and head of the Political Affairs Department in the UK.

Leila Sadat, Henry H. Oberschelp Professor of Law, Washington University School of Law. Leila Sadat is an internationally recognized human rights expert specializing in international criminal law and justice. The director of the Whitney R. Harris World Law Institute since 2007, she is a dedicated teacher and award-winning scholar, publishing more than 90 books and articles in leading journals and academic presses throughout the world.

Ian C. Kelly, United States Department of State Diplomat-in-Residence to the Midwest. Ambassador Kelly is a Senior Foreign Service Officer. From May 2009 until his appointment as ambassador, he was the Spokesperson for the U.S. Department of State. Before he was named as Spokesperson, Ambassador Kelly was the Director of the Office of Russian Affairs in Washington, D.C., from August 2007 to April 2009. Prior to his return to Washington, he had served as Public Affairs Advisor at the U.S. Mission to NATO (2004-2007), Press Attaché at Embassy Rome (2000-2004) and Press Attaché at the American Embassy in Ankara (1997-2000). As Director of Democratic Initiatives to the Newly Independent States (NIS) at the Department of State from 1994 to 1996, Ambassador Kelly coordinated the activities of nearly a dozen federal agencies involved in democracy building in the former Soviet Union, and oversaw an annual budget of around $80 million.
Aidan Cronin, Consul General to the Midwest – Republic of Ireland. Council General Cronin began his duty as the Consul-General of Ireland in 2011 after working as Private Secretary to the Minister for Foreign Affairs and as Head of the Minister's Private Office from 2009-2011. From 2005 to 2008, he served as Deputy Head of Mission in the Irish Embassy in Canberra and from 2003-2005 as Deputy Head of Mission in the Irish Embassy in Tehran. He also worked in the Irish Embassy in Beijing from 1998-2001.
Maciej Pisarski, Deputy Chief of Mission – Embassy of the Republic of Poland. Minister Counselor Pisarski has been the Deputy Chief of Mission at the Embassy of the Republic of Poland in Washington, DC since August 2010. No stranger to Washington, D.C., Minister Pisarski spent five years working in the Political Section at the Embassy of the Republic of Poland. He began his diplomatic career in 1998 in the Ministry of Foreign Affairs, where he was assigned to the Department of the Americas. Prior to his current post, Minister Pisarski was the Deputy Director and Head of the Department of Strategy and Foreign Policy Planning at the Ministry of Foreign Affairs in Warsaw, Poland.
Russ Carnahan, Congressman for the 3rd District of Missouri. Congressman Carnahan sits on the House Committee on Foreign Affairs, where he has emphasized the importance of building strong relationships around the globe in order to protect our economic and national security. He is the founding co-chair of the American Engagement Caucus, a bipartisan panel dedicated to promoting international cooperation as a way to further our national interests; he is a leading advocate for women's rights, working to advance women's political, economic and social influence around the world; and as Ranking Member of the Foreign Affairs Subcommittee on Investigations and Oversight, Carnahan has called for a strict accounting of the rebuilding efforts in Iraq and Afghanistan in order to protect taxpayer funds and make sure our troops have the resources they need.
Andrea Riecken, Deputy Chief of Austrian Mission to the United States. His Excellency Andreas Riecken, Deputy Chief of the Austrian Embassy in the United States, has been active in public service for almost twenty years, beginning his career as the Stagiaire at the Economic and Social Committee in Brussels/Belgium in 1993. From there, Dr. Riecken specialized in company law at a law firm in Vienna, moving on to a position in the Department for Consular Affairs at the Foreign Ministry of Austria.
Jess L. Baily, Director, Office of the United Nations Political Affairs U.S. Department of State. Jess Baily is Director of the Office of U.N. Political Affairs, Bureau of International Organization Affairs where he coordinates U.S. policy on political issues before the UN Security Council and UN General Assembly. Prior to this assignment, he served in Erbil, Iraq as the U.S. Embassy's Regional Coordinator for the Kurdistan Regional Government and Deputy Team Leader of the Coalition's Regional Reconstruction Team. In this capacity he was the senior U.S. civilian representative in the Kurdistan Region of Iraq. A career member of the Senior Foreign Service with the rank of Minister Counselor, Mr. Baily joined the Foreign Service in 1985 and has served in Public Affairs positions in Bangladesh, Senegal, Thailand, Turkey and the Netherlands. From 2005 to 2007, he directed the State Department's Washington Foreign Press Center.
Barukh Binah, Consul General of Israel to the Midwest. A member of Israel's Foreign Service since 1979, Binah has held various positions in diplomacy, research, policy planning and media relations. He was appointed Israel's spokesman and press officer in New York, and then assigned to Washington as counselor for congressional affairs at the Israeli embassy. He later became the Minister-Counselor for Public Affairs with the Embassy of Israel in Washington, D.C.
Esther Brimmer, Assistant Secretary, International Organization Affairs. Dr. Esther Brimmer was nominated by President Obama to the position of Assistant Secretary of State for International Organizations on March 11, 2009, and was confirmed to that position by the United States Senate on April 2, 2009. In her role as Assistant Secretary, Dr. Brimmer leads the Bureau of International Organization Affairs, which strives to advance U.S. interests through international organizations in areas including human rights, peacekeeping, food security, humanitarian relief, and climate change. Prior to her appointment, Dr. Brimmer was Deputy Director and Director of Research at the Center for Transatlantic Relations at the Paul H. Nitze School of Advanced International Studies (SAIS) at The Johns Hopkins University. There she specialized in transatlantic political and security affairs.
Wolfgang Drautz, German Consul General to the Midwest. Consul General Drautz's many accomplishments include working at the European Political Cooperation Desk, serving as the First Secretary for Political Affairs at the German Embassy in Moscow, working at the German Consulate in Atlanta, Georgia as the Deputy Consul General, and working within the Recruitment and Training of Diplomats Department of the Federal Foreign Office at Bonn. In 1989 he was appointed as the Permanent Representative of Germany to NATO. He has worked in embassies in Moscow and London. Consul General Drautz recently worked as the Head of Department of Consular Assistance for the Federal Foreign Office in Berlin before taking his current position in Chicago, IL. He has been the German Consul General for the Midwestern United States since September, 2005.