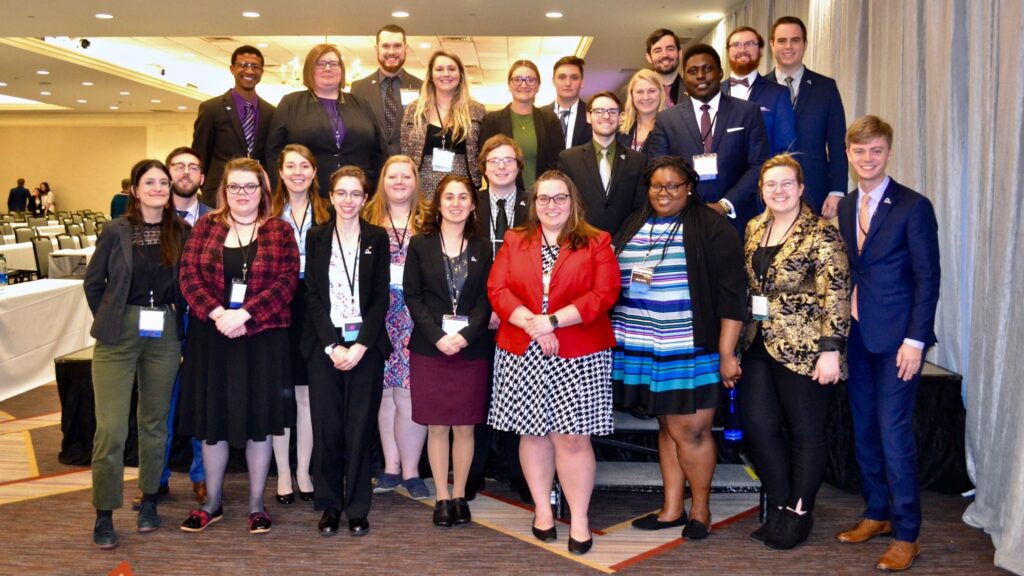 MMUN's volunteer staff is the backbone of the conference. Staffers not only oversee the committee sessions that delegates participate in, but they also run the logistical aspects of the conference, manage the International Press Delegation, and prepare substantive materials throughout the year.
Joining staff provides an opportunity to see model UN from another angle – from behind the dais – and develop both personally and professionally. Although there may be a limited number of positions available, MMUN accepts applications year-round. If you have any questions about joining staff, please contact the Under-Secretary-General of Operations at [email protected].
Benefits of Joining MMUN Staff
Joining MMUN staff means you are joining a team of dedicated individuals brought together for a common purpose. Not only does staffing the conference provide professional development, but it's designed to be a fun and enjoyable experience. For many past volunteers, being on staff has been a launchpad for their careers, not only because it gives them something to add to their resume, but also because of the network the conference provides.
MMUN also provides staff with direct benefits, including: free accomodations during the conference and fall staff training, some meals during the conference, and the ability to apply for travel stipends for staff traveling by air.
Hear from Past and Current Staff
Staff Requirements
MMUN encourages anyone who is interested to submit an application. Although there are requirements for being on staff, the MMUN Steering Committee can be flexible and adapt to meet the needs of individual staffers. However, applicants should keep in mind that they will:
Be required to attend MMUN 63.
Be required to assist in substantive preparation for the conference over the summer of 2022.
Be encouraged to attend a staff training fall of 2022.
Be asked to adhere to MMUN conduct policies before and during the conference.